Noble Boutique Hotel
A NEOCLASSICAL HOUSE BUILT IN 1901 AT THE FOOTPATHS OF ACROPOLIS
Noble Suites is a neoclassical property dating back to 1901, placed near the Acropolis.
Within just a few minutes on foot, guests embrace the marvelous Parthenon and the modern Acropolis Museum. The nearby ancient districts of Plaka and Anafiotika add a touch of eternal and classic bliss, cherished by guests at Noble Suites.
MORE
300 m from Acropolis Metro Station
100 m from Acropolis
300 m from Acropolis Museum
500 m from Temple of Olympian Zeus
Luxury Accommodation in the Central Athens
MASTER SUITE

Accommodating up to 2 adults + 2 kids up to 12years old 41 Sqm

SIGNATURE SUITE WITH ACROPOLIS VIEW

Accommodating up to 2 adults + 2 kids 39 Sqm
TIMELESS ELEGANCE & UNSURPASSED STYLE
At Noble Suites, we have created a place of supreme aesthetics and distinctive architecture. A place blending magically classic refinement with contemporary comfort. The perfect urban retreat, luxurious and eternal.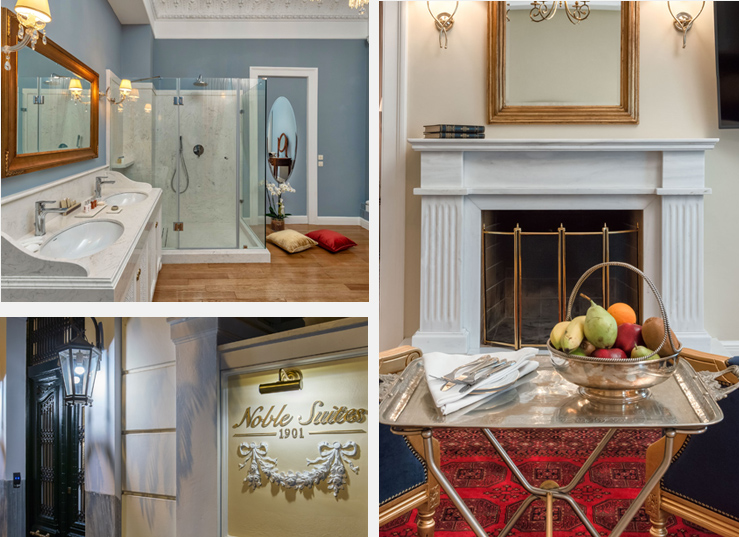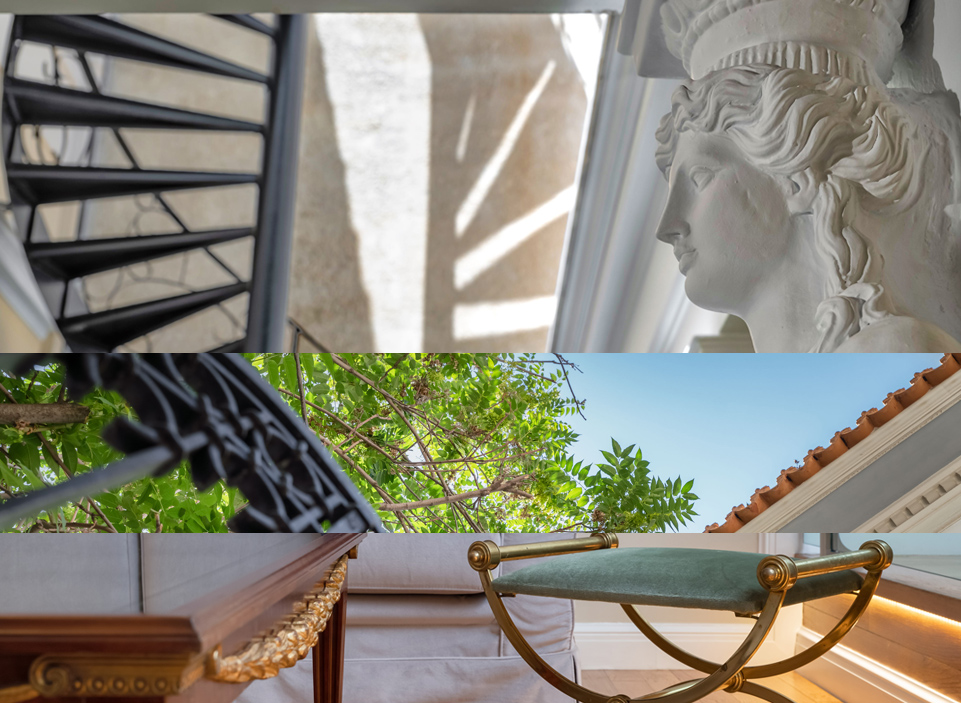 Relaxing & Enjoying your stay in the Heart of Athens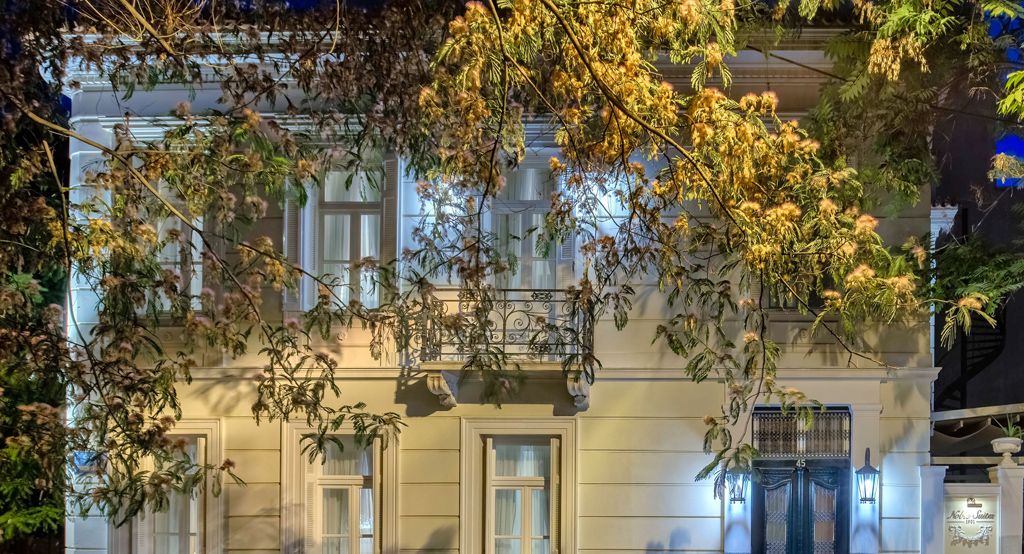 HISTORY BEFORE YOUR EYES
What can be more thrilling than relaxing and enjoying your stay in the Heart of Athens, at Noble Suites? And when this is topped with unique, surroundings of some of the world's most famous landmarks, the experience is taken to a whole new level. Feel the relaxing aura overwhelming you, with a unique backdrop and high quality services.
WAKE-UP BLISS
Breakfast in Athens and Noble Suites is delicious, energizing and filled with great treats. Wake up in the morning and set out on your Athenian explorations, after having tasted fresh coffee, cakes and a lot more. Served conveniently each morning, this is the kind of breakfast that brings a wide smile to your face! Noble Suites offers a breakfast box served in the suites or in the terrace and consisting of traditional meals made out of fresh, local ingredients.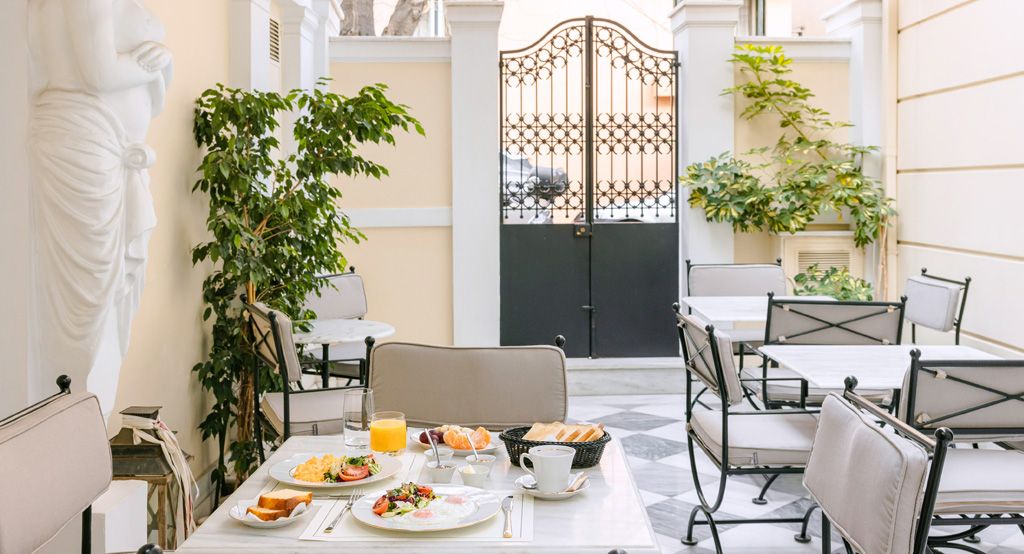 DISCOVER THE UNIQUE IDENTITY OF THE CITY